How to Setup the EcoDroidLink Box
EcoDroidLink Bluetooth Access Point Setup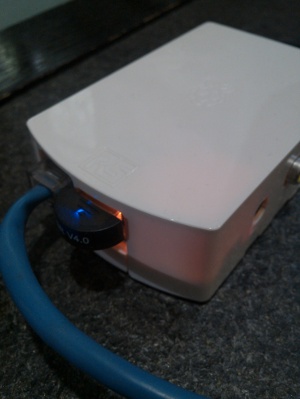 Plug-in the ethernet cable provided to connect the EcoDroidLink Box to your internet source - this is normally your Router (ADSL, Wifi-Router, Cable router, etc.) or Ethernet HUB.

Make sure the provided pre-installed SD Card is inserted well.

Makesure the provided USB Bluetooth dongle is plugged in well.

Connect the charger, done! Please give it about 30 Seconds to boot. Then, you'd see the blue light from the Bluetooth dongle start flashing - that means it's ready!