Nokia C5 Backup Contacts to Memory Card
It's great that Nokia S60 phones provide a simple and direct "do it yourself" way to backup and restore contacts via memory-card:
Discalimer: Always be careful about backing up and handling contacts to avoid losing data. Do this at your own risk.
The method is to copy all the .vcf files from phone to some folder on your computer as a backup. To restore them, copy them back from computer to mmc then "Copy business card" from the mmc on phone to restore - something like the screenshots below:
Choose Options > Mark > Mark All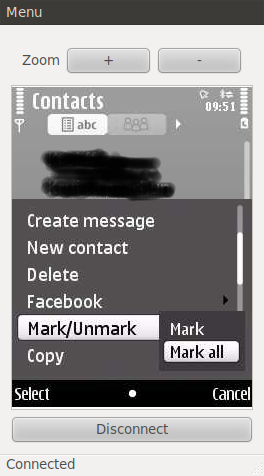 Choose Options > Create Backup > Phone to Memory card.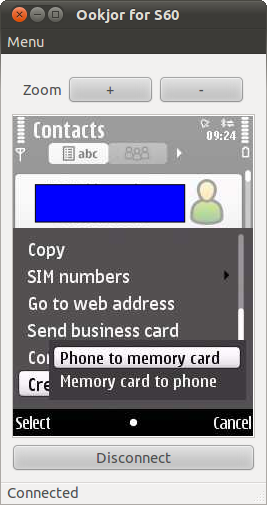 blog comments powered by

Disqus
This ClearEvo.com blog is powered by Debian GNU/Linux, running lighttpd, generated using jekyll on Ubuntu.